All Terminus Products include the following features: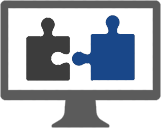 Compatible with any Enterprise Management Solution in any industry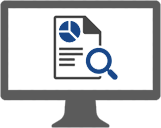 Multi-source framework for comprehensive reporting and Business Intelligence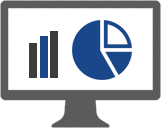 Easy to configure dashboards, reports & alerts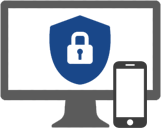 Web-based, mobile & completely secure
Now with Termi the Chatbot! Termi makes it easy to instantly access important financial and management data. Ask Termi a question and the answer is delivered via any desktop or mobile messaging platform. Read more about chatbots and Termi in our News & Events section or see Termi in action in this video.
| | | |
| --- | --- | --- |
| Business Intelligence software for Elite Enterprise and Elite 3E | Business Intelligence solution for ProLaw | Matter pricing, budgeting & tracking solution |
| 30 dashboards and 35 KPI's including: profitability, productivity, profit & loss, and timekeeper utilization | 19 dashboards for different firm personas, and over 45 key performance indicators | Increases efficiency by effective matter level planning and forecasting |
| Simplifies migration from Enterprise to 3E by re-using KPI's, reports, dashboards and alerts | Reports include: operating profit, income & expense, trial balance, trust account, balance sheet, and cash flow | Easily manage matters for traditional and alternative fee arrangements |
| Cost and time effective due to archival and merge reporting feature | Open ProLaw with one click to edit source information | Includes advanced analysis tools providing 'what if' scenarios |
| Includes Termi the Chatbot | Includes Termi the Chatbot | Track matter profitability |
| DEMO | | DEMO |

Business intelligence software for Elite Enterprise and Elite 3E
30 dashboards and 35 KPI's including: profitability, productivity, profit & loss, and timekeeper utilization
Simplifies migration from Enterprise to 3E by re-using KPI's, reports, dashboards and alerts
Cost and time effective due to archival and merge reporting feature
Integrates with Terminus Vision

Business intelligence solution for ProLaw
19 dashboards for different firm personas, and over 45 key performance indicators
Reports include: operating profit, income & expense, trial balance, trust account, balance sheet, and cash flow
Open ProLaw with one click to edit source information
Integrates with Terminus Vision

Matter pricing, budgeting & tracking solution
Increases efficiency by effective matter level planning and forecasting
Easily manage matters for traditional and alternative fee arrangements
Includes advanced analysis tools providing 'what if' scenarios
Track matter profitability